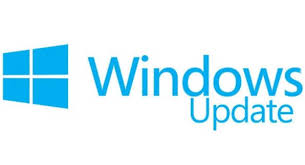 The first Major Update for Windows 10 in 2019 is coming very soon …
Slated internally as the May 2019 Update (version 1903 or 19H1), this update is expected to be released towards the end of May or the begining of June. It will bring a slew of new features, tools and apps to Windows 10, and is free to all Windows 10 Users. Amongst these new features is the ability to pause updates, and a system wide Light Mode.
This update follows the October 2018 Update (ver 1809) and the April 2018 Update (ver 1803) which both brought a number of new features (and new bugs) to Windows 10. As a result, Windows 10 has now reached over 800 million users.
The current plan is for the May 2019 update to rollout at the end of May (as it's name suggests). The final stage of testing is in progress, so it looks like it will hopefully be released on time for once. With the update this close, Microsoft has already started releasing early versions of the update to Windows insiders (customers who have signed up to try the latest versions), and as a result we have a good idea on what to expect.
New Features
A new Light Theme
The Update will bring a new Light Desktop Theme, making a nice contrast to the Dark theme we have gotten used to with Windows 10.
Not only does it make the Taskbar and the Start Menu lighter, but new icons have been created that better suit the new theme.
Best of all, you can personalize by mixing and matching parts of the Light and Dark themes to get a look that suits your tastes.
A better Start menu
Microsoft continues to optimize the Start menu, and the changes will be welcome to a lot of people.
The menu is a lot less cluttered, with tiles and shortcuts for pre-installed apps not taking up as much space.
A number of Apps come pre-installed (a large number of which are not used) , but you can now uninstall more of these pre-installed apps than you used to.
The Start menu now has its own dedicated process called StartMenuExperienceHost.exe rather than it being hosted by ShellExperienceHost.exe.
While this sounds like a complex change, the only noticable change is that the Start menu runs more smoothly and is protected from potential issues that could be caused by other parts of the OS.
The end result should be a more reliable and a more responsive Start menu (according to Microsoft) because it doesn't suspend itself any longer and that makes for a faster launch time as well.
Cortana no longer integrated into the Search box
I'm sure I heard massive cheers when this was announced, especially from those who do not like or use Cortana.
Cortana will be separated from the search box in the taskbar, and will have her own icon.
In addition to splitting search and cortana, settings for these two have been split up in Windows 10, along with Group policies
So now when you click search, you will get a straightforward Operating System Search. If you want Cortana, you will need to use the seperate icon.
You can now pause updates
Hallelujah! Microsoft have finally restored this much needed feature to Windows 10.
This will alow those using the Home Edition to pause Windows updates for a set number of days.
In a perfect world, a new Windows update would arrive with no issues, but as we all know, that rarely happens . This feature has been available for Enterprise and Professional Windows 10 users, so it's about time is was available for Home Edition users as well.
Reserved space for updates.
One of the more controversial features of this Update is that it will now reserve 7GB of space on your Hard Drive to store Temporary files.
While some may not appreciate Windows 10 simply helping itself to more of your precious Hard drive space, the idea is that this makes downloading future updates easier in the future and should prevent people experiencing HDD Full errors as a result of a large update.
Windows Sandbox
This has got nothing to do with sandcastles … instead it allows professional users the ability to run a virtualized version of Win 10 in a window, allowing you to run or test software, settings and code without impacting on your main windows 10 installation.
Helpful error messages
Now we know that some-one at Microsoft is off their rocker. The Blue Screen of Death is infamous, popping up whenever Windows runs into a critical error. They never really give any useful information to the average user, but apparently that's about to change.
Microsoft is changing the error messages to be more helpful – they will now tell you how to fix the problems. The error message will not include information on what the problem is and present options to try and fix it. There will also be links to a knowledge base rather than forcing the user to rely on Google for answers.